Nestled next to Nashville's Centennial Park and major thoroughfares, Odyssey at the Park will provide guests with easy access to all of the city's most sought-after attractions.
Odyssey at the Park, a 75-unit STR-only community, offers 1- and 2-bedroom condos in a variety of modern floorplans.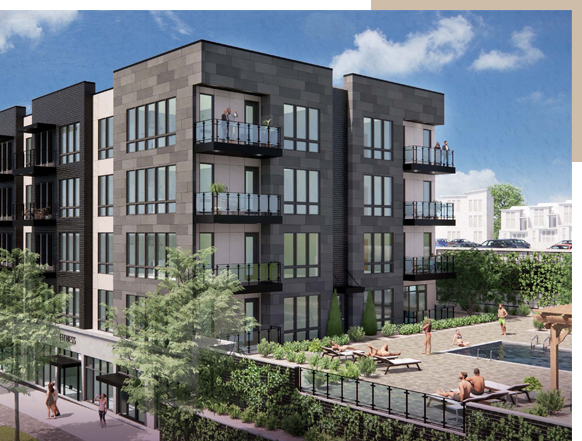 UNASSIGNED PARKING SPACES
Centennial - West End Points of Interest
Luxury awaits your guests at Odyssey at the Park, who can easily enjoy a leisurely walk or bicycle ride through one of Nashville's premiere attractions – Centennial Park. With an onsite restaurant, retail shopping, and personal care services, guests will have a truly indulgent experience.
Level 1
Level 2
Level 3
Level 4
Level 5
A1
A2
B1
B2
C1
C1B
C2
C3
C4
C5
C6
C7
A1

BEDROOM(S)

1

BATHROOM(S)

1

TOTAL SQUARE FOOTAGE

744

UNITS

#204 • #208 • #508
A2

BEDROOM(S)

1

BATHROOM(S)

1

TOTAL SQUARE FOOTAGE

744

UNITS

#308* • #408*
B1

BEDROOM(S)

2

BATHROOM(S)

2

TOTAL SQUARE FOOTAGE

857

UNITS

3102*
#205 • #212 • #215 • #216
#305 • #312 • #315 • #316
#405 • #412 • #415 • #416
#505 • #512 • #515 • #516
B2

BEDROOM(S)

2

BATHROOM(S)

2

TOTAL SQUARE FOOTAGE

868

UNITS

3100*
#207 • #211 • #213 • #214
#307 • #311 • #313 • #314
#407 • #411 • #413 • #414
#507 • #511 • #513 • #514
C1

BEDROOM(S)

2

BATHROOM(S)

2

TOTAL SQUARE FOOTAGE

1008

UNITS

3104* • #203 • #303
#403 • #406 • #503 • #506
C1B

BEDROOM(S)

2

BATHROOM(S)

2

TOTAL SQUARE FOOTAGE

987

UNITS

#304 • #404 • #504
C2

BEDROOM(S)

2

BATHROOM(S)

2

TOTAL SQUARE FOOTAGE

1054

UNITS

#209 • #309 • #409 • #509
C3

BEDROOM(S)

2

BATHROOM(S)

2

TOTAL SQUARE FOOTAGE

1090

UNITS

#218 • #317 • #318
#417 • #418 • #517 • #518
C4

BEDROOM(S)

2

BATHROOM(S)

2

TOTAL SQUARE FOOTAGE

1100

UNITS

#210 • #310 • #410 • #510
C5

BEDROOM(S)

2

BATHROOM(S)

2

TOTAL SQUARE FOOTAGE

1105

UNITS

#201 • #202 • #301 • #302
#401 • #402 • #501 • #502
C6

BEDROOM(S)

2

BATHROOM(S)

2

TOTAL SQUARE FOOTAGE

1105

UNITS

3106
C7

BEDROOM(S)

2

BATHROOM(S)

2

TOTAL SQUARE FOOTAGE

1008

UNITS

#206 • #306